http://euobserver.com/9/26452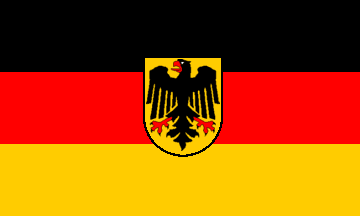 Barroso attempts to woo Germany on nuclear energy
By RENATA GOLDIROVA
07.07.2008
European Commission President Jose Manuel Barroso has once again made the case for nuclear power
, a controversial source of electricity generation in several EU member states, adding to the already heated debate in
Germany
on whether the country should allow a nuclear comeback.
In an interview with the German newspaper Bild am Sonntag (6 July), Mr Barroso acknowledged that "nuclear energy is a delicate issue in Germany".
Germany's previous government committed itself to a gradual phase-out of all 17 nuclear power plants in the country by 2021
(Photo: wikipedia)
"On the other hand," he said,
"more and more countries see in nuclear energy an at least temporary solution to stop climate change and to reduce our dependency on oil and gas."
Germany's previous
Green-[Red] Social-Democrat coalition government
under the leadership of Gerhard Schroeder committed itself to a gradual phase-out of all 17 nuclear power plants in the country by 2021.
But the commitment is now being questioned by
the Christian Democrats (CDU) of Chancellor Angela Merkel
, the senior partners in the coalition government with the Social Democrats.
Technology minister Annette Schavan from the CDU said that Germany needs to "exit the exit resolution", referring to the phase-out. "We urgently need the life-span extension - as a contribution to global climate protection and for a lasting energy supply," she told Bild am Sonntag.
But
the Social Democrats reject the idea of prolonging the life-span of existing power plants, pointing to remaining question marks over how to safely store the nuclear waste.
"It is irresponsible so long as the question of the disposal of highly radioactive waste is not solved," the party top figure, Peter Struck, was cited as saying by Der Tagesspiegel on Sunday (6 July).
The same message came from
transportation minister Wolfgang Tiefensee, speaking to Welt am Sonntag. "We believe in renewable energy and not in nuclear energy," he said, pointing to plans to build some 30 offshore windfarms in the Baltic and North seas.
[SEE BELOW]
It is up to each EU state to choose its own energy mix.
But the current European Commission, headed by Mr Barroso, has not shied away from supporting the nuclear path. Brussels says that nuclear energy has a role to play in meeting the EU's growing concerns about security of supply and CO2 emission reductions.
-----------------------------------------------------------------------------------------------
http://www.businessweek.com/globalbiz/content/jul2008/gb2008077_507147.htm?chan=globalbiz_europe+index+page_top+stories
Germany Plans 30 More Wind Farms
Business Week
July 7, 2008
The government's move toward offshore wind farms comes as the debate over phasing out nuclear energy heats up.
The energy debate is heating up in Germany with advocates of abandoning the planned nuclear phase-out pitted against those who argue that renewable energy is the way to go
. Now
the German government has said it plans to give a massive boost to wind power in the coming years

.
Transport Minister Wolfgang Tiefensee
said on Sunday that Berlin plans to build up to 30 offshore wind farms to meet the country's renewable energy targets. Speaking to the Welt am Sonntag newspaper he said
the plan was to build some 2,000 windmills in the North Sea and Baltic Sea which would provide 11,000 megawatts of electricity.
"The price of oil has made this all the more pressing and the interest from investors shows that it is economically viable," Tiefensee said.
Berlin wants to reduce dependency on energy suppliers from overseas and Tiefensee says the government is aiming to obtain 25,000 megawatts of energy from wind farms by 2030
. The farms, which will cost €1 billion ($1.56 billion) each to construct, are to be located in relatively deep water and will require hundreds of kilometers of cables to bring the power generated to the mainland. The first wind farm is to be erected off Borkum Island in the North Sea next year.
In June, Germany's parliament passed a law aimed at increasing the amount of power generated by renewable energy sources like wind and solar power from the current 14 percent to 30 percent by 2020.
However, there are also growing calls to increase Germany's use of nuclear energy as the price of oil soars.
While the ruling coalition of conservative Christian Democrats (CDU) and center-left Social Democrats (SPD) had agreed to honor a previous government's decision to close down the country's nuclear plants by 2020, there are increased calls to take another look at the nuclear phase-out.
Many in the CDU, including Merkel, argue that this hinders Germany's efforts to reduce dependency on fossil fuels
. The SPD, on the other hand, is firmly against increasing reliance on nuclear power.
Tiefensee, a member of the SPD, said on Sunday that investing in energy sources such as wind was a better option. "We believe in renewable energy and not in nuclear energy."